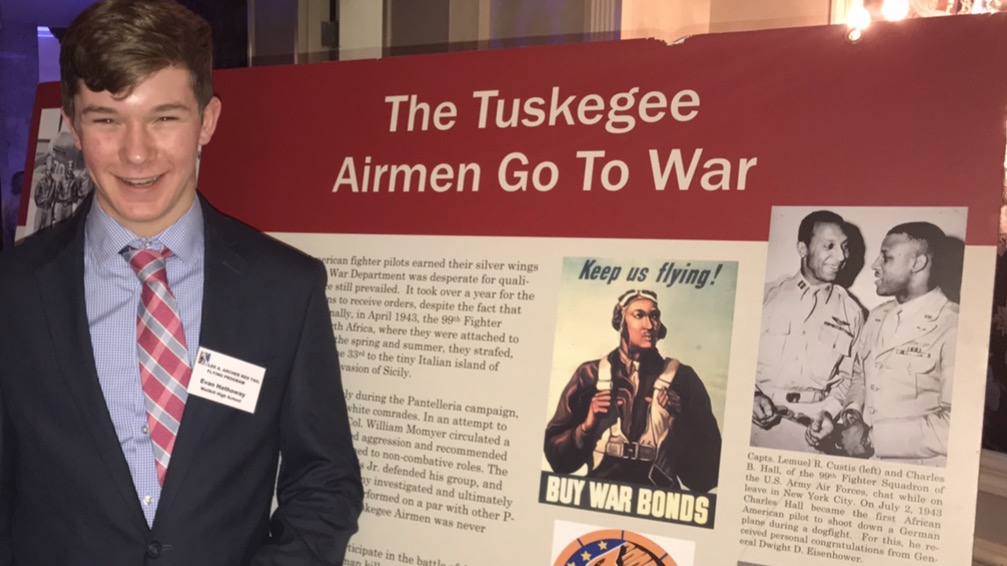 My son, Evan, DREAMS of becoming a pilot. He has lofty goals of going to Air Force Academy or Embry-Riddle Aeronautical University.
I admire his vision AND his drive. At 16 years-old, he's aready on a path to achieve his dream. He applied to and was accepted into this amazing program with volunteer pilots and mentors at Stewart Airport who teach him about flying, airplanes, aeronautics, and all types of careers related to flying.  
The group is called the Tuskegee Airmen. There are maybe a dozen (or so) kids in his class from across the Hudson Valley, all with a similar dream. They go every Monday night for three hours -- after school, before homework (and they get homework for this class, too). They get classroom time AND flying time towards getting their pilot's license. The program exposes young students, like Evan, to all aspects of aviation, whether as pilots, mechanics or engineers, and provides the discipline, knowledge and the mentors needed to broaden each student's knowledge of aviation. The chapter also honors the memory of the men and the women who served in the Army Air Corp at Tuskegee Alabama during the 1940s, and offers national and local scholarships/tuition assistance.
The program is FREE -- but of course depends on donations, and fundraisers! I am both personally and professionally connected to this group, with my son in the program AND the group having an endowment fund here at Community Foundation of Orange and Sullivan to ensure this program and its scholarships continue FOREVER. Please support the Major General Irene Trowell-Harris Chapter of Tuskegee Airmen, Inc. 
HOW? There is a golf outing on Aug. 21 at West Hills Country Club. Don't play or can't afford to commit that much money to this cause? Well...there is ALSO a VERY REASONABLY PRICED Helicopter Golf Ball Drop!
What is a Golf Ball Drop?? It's like a sweepstakes, but way more fun! Every golf ball purchased -- for JUST $10 -- is assigned a unique number. A helicopter then drops all the numbered balls on a green just outside the clubhouse. The numbered ball that goes in the hole first - or lands closest to the hole - wins 10% of all money raised in golf ball sales, up to $2,000!! The winner does not need to be present to win, and will be notified by email.
Use the red "Purchase Balls" button below. Once you have successfully completed your purchase, you will receive an email with your unique ball numbers. 
Thank you so much for support in helping me and the local Tuskegee Airmen chapter reach our fundraising goal!!
Evan is selling, balls too.  His fundraising page is here.
Purchase Golf Balls
Red Tail Youth Flying Program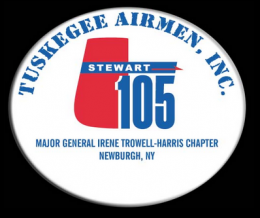 GOAL:$500.00
ACHIEVED:$10.00
Latest Donations
David Claisse donated $10.00
To: Marvin Mungo
Terwilliger family legacy Fund donated $250.00
To: Evan Hathaway
Jacqueline Battipaglia donated $50.00
To: Aryan Preet-Singh
Stacey Mungo donated $20.00
To: Marvin Mungo
Elaine Magwood donated $300.00
To: Nathan Woinicki 
See more donations..