To my friends and family,
As you know aviation is a very important part of my life. I'm asking for your support in my efforts to reach my fundraising goal to help the Major General Irene Trowell-Harris Chapter of Tuskegee Airmen, Inc. meet its financial obligations and fundraising goal for this year. The major goals of the Major General Irene Trowell-Harris Chapter of Tuskegee Airmen, Inc. is first and foremost to promote the interest and honor the memory of the men and the women who served in the Army Air Corp at Tuskegee Alabama during the 1940's. As a Chapter, we will continue to provide financial assistance to the National Scholarship fund and the Historical Museum Fund. Also, we will continue our Major General Irene Trowell-Harris chapter Tuition Assistance to support our local college-bound students. Additionally we plan to become one of the leading Tuskegee Airmen chapters providing positive, successful, energetic and ambitious mentors to young men and women. Our Chapter will take an active role in the community. We realize that our local community must be involved in our progress and so we will actively recruit them to the organization. We will do so by asking for their involvement both physically and financially. The chapter seeks to develop and implement a pilot enrichment program where students of any age group might be provided a way into the world of aviation. We want to expose young students to aviation, whether as pilots, mechanics or engineers. We will provide the discipline, knowledge and the mentors needed to broaden their knowledge in aviation. This will bring great credit to an organization that strives for excellence. These are some of the goals of the Major General Irene Trowell-Harris Chapter. They are consistent with that of the National Organization of Tuskegee Airmen, Inc.
This year one of our major fundraisers will be a Helicopter Golf Ball Drop. I'm asking for you to please support our mission by participating in our Helicopter Golf Ball Drop Fundraiser.
What is a Ball Drop?? It's like a sweepstakes, but way more fun! Every golf ball purchased will be assigned a unique number and one of our helicopters will drop all the numbered balls on a green just outside the clubhouse. The numbered ball that goes in the hole first or lands closest to the hole wins 10% of what we raise in golf ball sales up to $2,000!! The Winner does not need to be present to win and will be notified by email. Use the "Purchase Balls" button to the left and once you have successfully completed your purchase, you will receive an email with your unique ball numbers. 
Thank you so much for support in helping me reach my fundraising goal!!
"Your Goals Are Within Your Reach"
Red Tail Youth Flying Program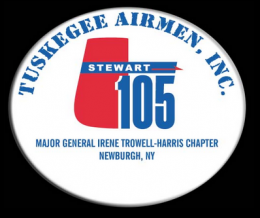 GOAL:$500.00
ACHIEVED:$0.00
Latest Donations
David Claisse donated $10.00
To: Marvin Mungo
Terwilliger family legacy Fund donated $250.00
To: Evan Hathaway
Jacqueline Battipaglia donated $50.00
To: Aryan Preet-Singh
Stacey Mungo donated $20.00
To: Marvin Mungo
Elaine Magwood donated $300.00
To: Nathan Woinicki 
See more donations..